I just recieved a new beardie a couple days ago. She is a descendant of the famous Scar/Flame from Chris Allen and a Citrus Tiger from Draggintails. I am excited to see what she turns out like! She is only about 7 weeks so has probably only shed twice and is already showing beautiful colors.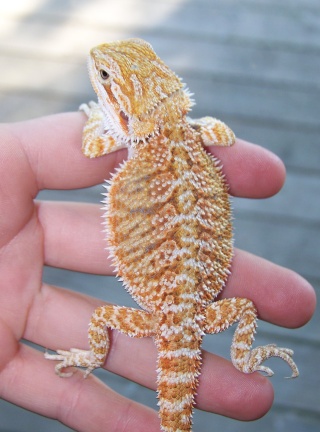 I also managed to capture a couple good photos of a couple other dragons I have.
This is my Citrus Tiger male from Draggintails.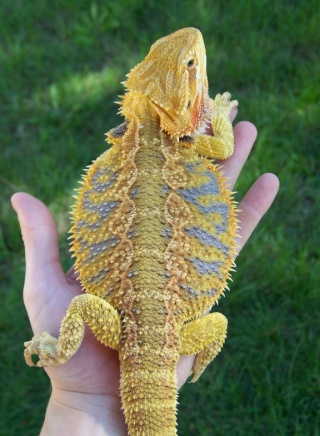 This is my Mango (Chris Allen x Blood). I finally got a photo that really shows her color.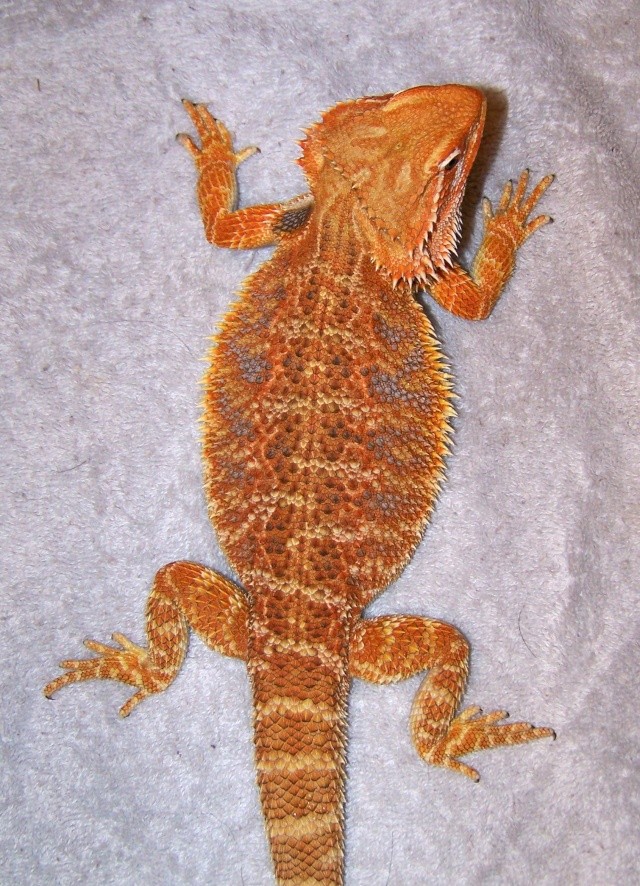 _________________